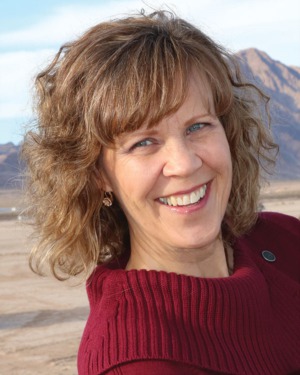 I waited to pursue the dream of a career in real estate until my three boys were in school.  I've been a real estate professional since 2001 and lived in the Greater Lafayette area for 25 years.
I enjoy working with all types of buyers & sellers.
               * First time home-buyers that have many questions and need help with the process.
               * Relocation either coming or going, I will help navigate the many options offered by relocation companies. 
               * Purdue grad students or people new to the area looking to have a "home" experience rather than living in an apartment.
              * Investors looking to make their money work for them -- "I have personally worked all aspects of the investor business myself, so I have a wealth of knowledge".
When the weather is nice you will find me cycling with the local bike club.  I lead a ride every week and it is a great way to learn the area and help in the community.  Check out the club -- wrcc-in.org
An activity I do for my church is to visit families moving to the area and share my experience of moving here myself.  There are many activities and events I would enjoy telling you about and why this is a great place to live and call home.
I was raised in a family-owned restaurant business in Southern Idaho.  The importance of treating customers right was taught at a young age.  My commitment is to always provide you with the kind of service I would expect myself.
Business Achievements
               * Reality Alliance Award 2009-2019 -- Top 20% of Agents in the country.
               * Relocation team 2010-2019 --  Earned position based on volume & sold listings.
               * Executive Club 2009-2018 -- Elite group of top producers.
               * Presidents Club 2012, 2014-2016, 2017, 2018, 2019 -- The highest production honor for an FC Tucker agent. 
               * FC Tucker Leading Sales Producer Award for 2015.
               * Member of the Executive Board of Directors for the Lafayette Regional Association of Realtors 2013-2018.
               * 2016 Vice President of the Lafayette Board of Realtors.
               * 2017 President of the Lafayette Board of Realtors.
I look forward to hearing from you !
KIM BEAZER 
Pending 7605 Rolling Hill Drive
Lafayette, IN 47905